Wash Ninja Reviews 
Wash Ninja is a fast start up with a Mission for the 'Planet', 'Auto Cleaning & Vehicle Care Protection', and 'Quality Service'.  This is what people just like you have to say about Wash Ninja.  They are the voices for what we deliver. View our Vehicle Detail Packages, and visit our Photo Gallery.  Wash Ninja prides itself in quality automotive care cleaning and paint and surface protection.  Come back to this page to hear the latest buzz!  Visit all of our Company Press & News Releases.  Thank you for choosing Wash Ninja.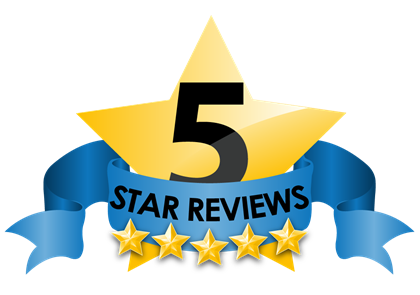 Facebook Reviews
I had the pleasure of Cory cleaning my wife's car on Saturday afternoon. He was top-class, informing me of everything that he was doing, and the products he was using to make the car look brand new again. I would highly recommend Wash Ninja, and will be using them again in the future!
Christian W.
  Cory did a great job, he made our truck look better than when we bought it. Highly recommend!
Melissa H.
  Gives Wash Ninja 5 Star Review.
John R.
  What a delightful  experience. My car looks brand-new. Cory did an amazing job. He was very particular. My carpeting in the trunk looks like it was just put in. …My tires are awesome. The car looks and smells wonderful.  I would highly recommend Wash Ninja to anyone who is looking for a great experience  with car detailing.
Linda P.
  I didn't know how white my car actually was, it looks amazing.
Mario P.
  Cory is thorough, meticulous, and professional. He is passionate and excited about his products and services… and it more than shows in the work. I am extremely pleased with the result and will undoubtedly call on him again!
Heather S.
  Cory did an excellent job on two vehicles for me. The appointment was scheduled through text messaging and he was quick to respond and showed up on time as scheduled. He is professional and passionate about this company and his service. My cars look better than they have in years!
Jeff G.
  Detailed my two Harley's. They look as good as they looked at showroom. Cory is a pleasure to talk to and is very passionate about his service and detailing products. He spent over 4 hours on the bikes. I am satisfied and will have him do more details.
Jerry S.
  Awesome. Ready to make the appointment, right on time, perfect time estimate… And we love the results!!!
Marty B.
  Amazing job. His attention to detail is what really sets this service apart. We had two cars done in one appointment, he was on time and done just a little before the estimated finish time. We will be using him again.
Gabe B.
  Cory is great. Responded to my emails super fast. Listened to my OCD requests and responded with an OCD detail job. Very happy I went with him. I'm a tough person to please and even tougher bc I'm about to deliver any day now so I wanted it perfect for the baby, and it is.
Ansley M.
  Incredible person and service. I couldn't believe my '07 Shelby GT500's paint could shine like it did, and that was before the wax and sealant. It was show ready, at a great price. I highly recommend Wash Ninja, you're going to be impressed. Thanks Cory, for an amazing job and for being environmentally conscious. Until next time!
Blady V.
  They do amazing work. My truck looks better than when I bought it and most importantly I got to spend time with my fam.
Mark R.
  Great work with great detail and results. Owner knew his stuff and used top rated products and entertained all my questions. If I could rate it higher than 5 I would. Highly recommend!
Joe W.
 Super Sunday Service. My car looks better than it did when I first drove it off the lot. Great attention to detail and just a nice person. And as an extra bonus, I Love that the products are all environmentally friendly and saves water too.. Thank you, Cory!
Donna G.
 Corey was very professional, did a great job ! On time at my place took 2.5 hours, great detail !
Donald K.
 Cory was very professional. Did a very great job! Great attention to detail and just a nice person! Thank u Cory !
Charlene C.
 Cory gets a 6 out of 5! Attention to detail, personability, timeliness and passion about his service make him my new go-to Ninja!
Reggie L.
Google Reviews
 

Great service! Eco friendly products. Came right to the house!
Marty B.
  Wash Ninja was fantastic. Great customer service, easy to schedule, and Cory did an amazing job on my car. Couldn't recommend this service more. Will absolutely be using Wash Ninja again! 
Ben F.
 

Great detailing and great owner! I had a spill in my trunk that caused a horrible odor that I couldn't get rid of so I called up wash ninja and Cory responded right away. He came the next day and completely eliminated the smell along with …
Great detailing and great owner! I had a spill in my trunk that caused a horrible odor that I couldn't get rid of so I called up wash ninja and Cory responded right away. He came the next day and completely eliminated the smell along with vacuuming and cleaning the interior of my car! I got to pick from a wide number of products and scents for my car to be cleaned with and I'm super satisfied with the results! I will definitely be returning to them for any detailing needs and I 100% recommend this business to everyone.
Kelli C.
  Hands down the best detail my truck has ever seen! So good I had them come back the next day and so my wife's car. Very happy with the entire experience. Love supporting people so passionate about what they so.
Mark R.
 Great experience. I made a scheduling mistake, and they helped me out of a jam anyway. Cory is a super nice guy, and is extremely thorough with his work. Highly recommended.
Michael C.
Yelp Reviews
  Just wanted to thank Cory for an awesome detailing experience. He was super professional with excellent detailing. Loved his explanation of the green products and how awesome they worked. Really made my 3 yr old Honda Accord look like a brand new car! Will be recommending Wash Ninja to my friends and co-workers!
John S.
  I would give greater than a 5 star review if there were more stars. Cory has great customer service ( military friendly) and is passionate about his product. I was devastated when I found pine sap and some other foreign goo on my brand new car….. It's completely gone now!!!!! Will continue to use and recommend Wash Ninja!
Jessica N.
 I had my car detailed by Cory yesterday, and he did an amazing job! I will definitely be using him again!! Spectacular job!!
Ana B.
  Cory's methodical attention to detail puts perfection in his craft! He's a true professional who's standard is excellence. I couldn't be happier with his work. I'll definitely continue using Wash Ninja for my vehicles.
Rob G.
  Highly recommend!  I put my name to this review without hesitation trusting that Cory will be as professional and hard-working for anyone of his customers as he was with me.  First of all, when I called to inquire about his services, I had to drop the call without leaving a message, intending to call back later.  I didn't have to call back – because Cory returned my missed call.  Wow!  Impressive!  My black Audi SUV had water spots from sprinklers that posed a challenge.  But not too big a challenge for Cory the Ninja!  He worked hard to remove the spots and brought the finish back to a beautiful shine.  He explained each step of the process (cleaning, waxing, sealing) and was informative about his quality products.  He is very eco conscious and excited to offer his innovative detailing system to our area.  Thanks Cory!  See you soon.  I know my car is in expert hands.
Sandy C.
 If you are wondering whether or not to try Cory and Wash Ninja's in vocative wash system – quit waiting and call him, call him now. He's going to inevitably be forced to expand (what a great problem to have, eh?) as word continues to spread.  He tried to explain all the great stuff he uses and the effort he puts in, but the only thing that counts to me is results. His results are Eco-friendly, low carbon footprint, beach-friendly processes that result in the most impressively clean car I have ever seen.  Now we trust Cory with all our vehicles, and rely on his mobile service for paint sealants, protective waxes, and regular washes. He is convenient (don't have to leave home), thorough (uses a toothbrush!), and passionate (donates proceeds from every wash to Eco-friendly causes). Check him out. This is well worth taking a chance on something new. It's only different until everybody else is doing it this way too. Reward the innovators and you won't regret it!
Eric O.
 Wow! This was impressive! Was trying hard just to find a good local detailer for my new car. The eco-friendly system they use really does the job. Had seen these advertised before but never tried one. Uses very little water. Top quality products used to give your auto a showroom quality finish. The dude worked very hard but you could tell he loves what he does. Will definitely use them exclusively. Protect your investment, or bring an old dog back to life, this company can do it!
Jim K.