How We Help Save the Planet?

We first had to ask ourselves, what business are we in and how can we support our community?  It can seem like a simple question.  It can be if you want to follow how business is typically done in an industry and adopt a few practices to protect the environment. Being fully committed meant we had to look much deeper. We had to decide our purpose and what we aspire to be. This is the same as how can we get better over time and incorporating all aspects in our industry to save the planet. This meant 'Giving Back', but how and to who? We would control the amount of water we use, recycle everything, use battery powered equipment, and donate a proceed with every 'Green-Friendly Eco Smart Detail' to save the planet and work to keep Jacksonville, FL clean.  Our choice is the Surfrider Foundation for many reasons and further discussed below.
Less Water Consumption is the Objective
Washing vehicles has been a wasteful process of consuming what we felt to be too much water consumption. An average home car wash uses approximately 100 gallons of water. At only two car washes per day over 260 working days, that is 52,000 gallons of water consumption under a home car wash method. We would using too many resources, which can be used for other more important things like conserving for people who are not fortunate enough to have the luxury of running drinkable water. What if we could consumer under 10%, or even 1%?
Vehicle Detailing Services & Protection with Less Resources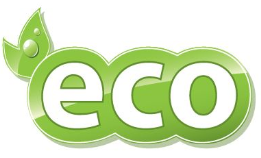 Anyone can clean a car, but protecting the value of vehicles with less resources and excellent products and service was just the beginning. On day one, we decided we are in business to protect the planet. Our business is tied directly to water consumption.  With only 1% water on the planet drinkable, there had to be a better way. We knew that we would need to adopt a partner, or partners that could help us carry out our mission in bigger capacities. Wash Ninja, Inc. would need to provide an excellent service to obtain and retain customers first. Then, we would get involved in the community, educate people, and contribute a proceed with every car shine we do that would carry out our mission.
Business Centered Around Being 'Green-Friendly'
When your business model is centered around being 'Green-Friendly', you can go to different lengths.  You must also think differently about how you do things. To us, our business had to mean something if we were going to be a 'Green Business' and we would do business every day to serve the planet, autos, and our customers.  It meant that our business from the ground up would take into account the environment since we are directly related to our choices with how we use water and its consumption.
How to Overcome Challenges Being a 'Green Business'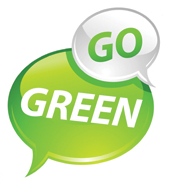 We won't list them all. It also posed many challenges, which also provides great opportunity for 'Quality Eco-Auto Detailing'. We would need to:
determine and find electric mobile vehicle detailing equipment and determine how much energy we need – the amount of watts each piece of equipment would use to power it all day long.
conserve water with every auto detail and be efficient driving to and from our customers throughout the day, week after week.
have a fuel efficient vehicle that would be unique for branding to be responsible to the environment (Our goal is to not rely on gas at all in the future)
how would we fit everything (equipment/products) we need in this vehicle.
power a professional 4.5 horsepower vacuum by battery for multiple cars everyday.
be able to extract dirt from carpets and upholstery with a mobile powered battery and still have enough energy to service other customers in any given day
have products aligned with equipment that would effectively clean and protect vehicles.
give back as a responsible business in several ways including participating in the Jacksonville, FL community and donations from our services.
We learned it is more costly to purchase 'Green-Friendly' products in many cases, but we would be able to offer better car shining and vehicle protection services for our customers as a top priority.
Our Commitment & Where Donations Go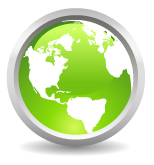 After researching partners, we found the Surfrider Foundation. They serve many causes related to water, plastic pollution, beach protection and many more causes. They also have a First Coast Jacksonville Chapter, which meant we could get involved and further support this cause in protecting and saving the planet. Wash Ninja, Inc. is a proud supporter and will contribute $5 for every car shine and protection service we provide. We also look forward to meeting other Surfriders and those that choose to make Jacksonville, FL cleaner.