Wash
Ninja
® is All Over Social Media. Join Us.
<Touch a Floating Social Media Icon>
Pick a Channel – Twitter, Facebook, Instagram, Google+, Pinterest, YouTube, LinkedIn, Flickr & Tumblr
Email Subscribe Here
Our Story
The very beginning of the company began April 28, 2015 with the purchase of the Wash Ninja domain.  We put this logo design together with a creative group.  It never went live, but it was our first.  We placed a bid on the CARWASH.NINJA domain in March 2015.  It took several weeks and waited anxiously to take ownership of it, and we truly didn't know that we would even get what we felt was the best name for our company. We thought about it again and came up with something even better and shorter.  This one was it and placed a bid on WASH.NINJA.
Delighted and surprised, we took ownership of both.  Today, CARWASH.NINJA redirects to the WASH.NINJA website. For the next 10 months, a few things happened.  The research began on developing the company, partnerships, equipment, vehicles, and through all of this, we developed what WASH.NINJA was going to be.
From day one, we decided we were going to give back to the Planet, and we would be 100% Green-Friendly.  Our President, Cory Sinclair has always cared about the environment and this was his chance to do something.  He looked at every aspect of doing more with less, and conserving resources every step of the way.  The bottle caps, plastic forks, and anything else some consider garbage, he doesn't.  He brings home this "Garbage" and recycles it.  See, there is a use for everything on this Earth, even "Garbage."
The second thing we did is find a quality product manufacturer to blow our customers away, so we researched hundreds of products with many companies.  Presently, we stock an array of items including products and equipment.
Wash Ninja became a S Corporation November 18, 2015. What a grand day that was in terms of feeling real. By this time, we had more of a clue of our next steps.  Cory wasn't ready to launch the company January 1, 2016 even though he wanted to because he didn't feel we were ready. He is a bit of a perfectionist.  The date was February 8, 2016 the company announced "Now Open."
Since We Opened
Wash Ninja has made 26 press and news announcements, has all 5 Star Reviews, launched our first video, acquired the Greenfriend.ly domain, detailed lots of vehicles, and gave back to the Planet & cleaner Jacksonville FL $150 dollars to the Surfrider Foundation.
Wash Ninja was founded on the Mission to develop new ways to live the green life.
Our Story is published on our 'Press & News' page anytime you want to keep up with us. We are a completely transparent company.  Old habits are meant to be broken with new more efficient ways to come.
Philosophy We Live By to be Green-Friendly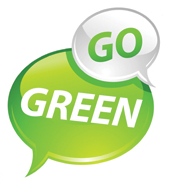 Trailers are great for pulling boats.  We save water for rainy days.  Equipment can run on batteries.  Giving back helps us all with every purchase to conserve our Planet and keeping Jacksonville, FL cleaner.
We Use a Green-Friendly Eco Smart Solution Saving Water
We Care About the Planet and Conserve Energy
We Test & Use Quality Car Cleaning & Protection Products
Our Service is 100% Guaranteed
Our mission is to bring the best in mobile auto cleaning convenience and value with the highest grade quality products that protect and conserve our natural resources. We package this into a low-cost service that is mobile so you don't have to go out of your way. Our commitment is to bring the best service to you with the options your car needs and that you deserve.
Convenience
Saving time and convenience is a top priority in service to our customers. When we arrive at your home, business, or work environment you can expect the best customer-friendly service. We guarantee our service, products, recommendations, and auto cleaning practices.
Quality Products
Your vehicle won't just receive off the shelf products that you find at your local store. Wash Ninja tests new products on our own vehicles so you don't waste time or money on products that are average. We invest time in researching auto cleaning products on the market, materials, and ways we can make a difference in the impact we leave on your vehicle and the planet to deliver a mobile service. Our staff makes a difference in the treatment and car care your vehicle receives.
Referral Program
Wash Ninja is committed to providing the best value and customer referral program to benefit you and the people you refer. For every person referred, you receive value for referring us.
Efficiency in Vehicle Detailing
Wash Ninja delivers on efficiency and providing the most efficient mobile auto detailing services using quality products, equipment, and service that is unforgettable.
We provide a 100% guarantee our work, or you don't pay. You have to love what you do and we love cars. Wash Ninja provides a high level of detail and we will show you that we are not your average car detailing service.
Green-Friendly For Sure
We don't pollute, fill landfills with bottles, waste water, or use low-quality products on your second biggest investment.
What we do is provide waterless detailing with a biodegradable car solution, stay on top of eco-friendly car cleaning products, and recycle everything we use.
That's right, we love our planet and are 100% committed to protecting it while delivering the best in convenience, car care, and happy service.
No Trailers or Water Tanks
Trucks and trailers have a purpose, but not here.  You won't see a trailer on our vehicles ever because we have chosen equipment that is mobile and green friendly, so we don't need large heavy trucks and trailers that waste gas or water.
Our equipment is compact, powerful, and our vehicles receive routine maintenance for efficiency and are serviced to ensure use the best practices to save in gas and efficiency to get to you. This helps us protect the environment and keep are costs down to bring the best cost savings to you that we can with the best car cleaning products