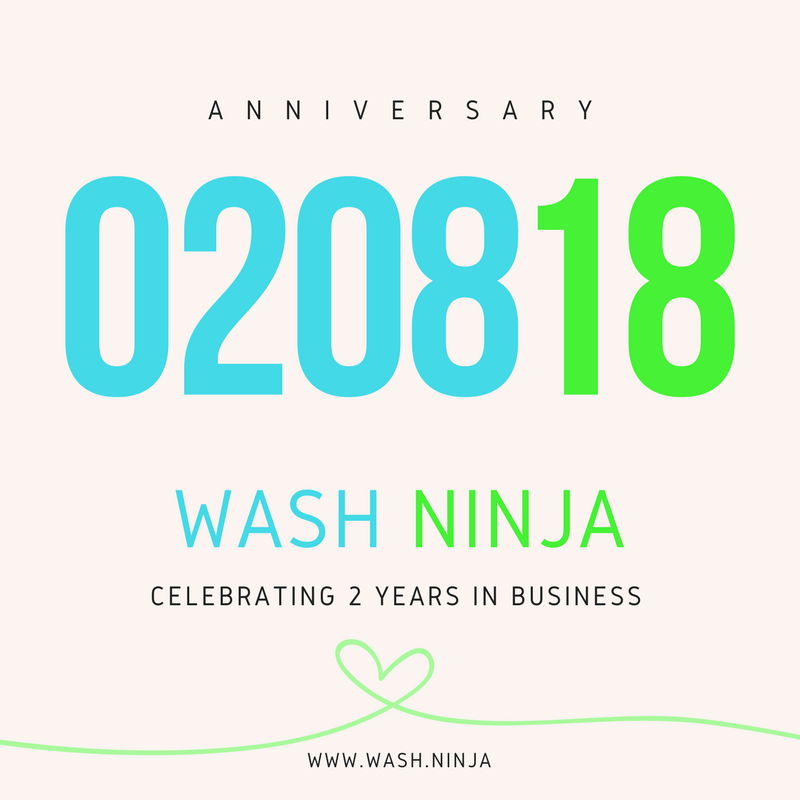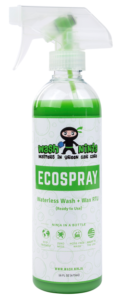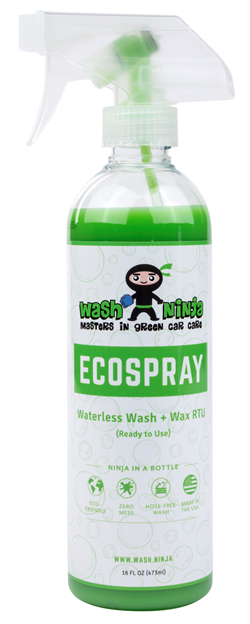 JACKSONVILLE, Fla. – Feb. 8, 2018 – PRLog — Wash Ninja, Inc., Masters in Green Car Care, announced their official opening two years ago on this day.  The startup set out to provide an eco-friendly alternative to traditional methods of washing vehicles bundled up in a high quality premium convenient mobile auto detailing service.
The mission of the startup was to show people how a professional waterless car wash can provide an amazing result.  Wash Ninja® considered itself a fast start up, and still does, that would require the company to work faster and take strong dedication introducing a new method of car care that many consumers and businesses were unfamiliar. Since opening, the organization has completed hundreds of waterless automotive details receiving 100 plus all 5-star reviews on Google, Facebook, Yelp, and Angie's List.
Wash Ninja® premium non-toxic and biodegradable waterless car detailing services eliminate waste water run off while saving thousands of gallons of water yearly. To serve the continued mission, the company acquired the 'GreenFriend.ly' domain in 2016 that has nearly 12,000 Twitter followers and identifies the Wash Ninja® brand and business mission accurately. The domain currently forwards to the official Wash Ninja® website.
The organization hosts an extensive gallery of vehicle details performed on the Wash Ninja® website and social media channels serving over 65,000 fans.  The company is ranked a Top 20 account based on Twitter followers in Jacksonville, FL.  Consumers and businesses can keep up with the organization on any social media channel of their choice.

In 2017, Wash Ninja® began a mission to begin putting their services in a bottle and the products went into manufacturing.  They waterless wash products were later approved to sell in the highly selective automotive category on Amazon.  Consumer customers of Wash Ninja® receive the benefits of excellent customer service, fast shipping, and fulfillment by Amazon. Wash Ninja® directly provides customer support on product questions and feedback required to consumers in all 50 U.S. states.
The startup acquired the Dial dot Ninja domain that will take customers directly to the Wash Ninja® contact page. Waterless auto detailing customers will be able to purchase products upon service.  Retailers and distributors will receive customer service, shipping, and product support directly from Wash Ninja®.
Wash Ninja® was honored as a 2017 Official Prestigious Yelp Recipient Award for consistent delivery and highest ratings.  The company plans on releasing a full green-friendly car care product line and more convenient premium automotive detailing services.
The ECO-startup holds its business values to the highest level of customer satisfaction, service results, and strong dedication to the environment.  The mission of Wash Ninja® is to do more with less natural resources minimizing the strain on the environment with professional green-friendly car care products and services. The company maintains a strong commitment to preserve the planet and give back to the environment.
Visit the full newsroom on the Wash Ninja® website at www.wash.ninja to learn more.
About Wash Ninja, Inc.
Wash Ninja® provides premium eco-friendly waterless car wash products and professional automotive detailing services with zero waste delivering the finest results.