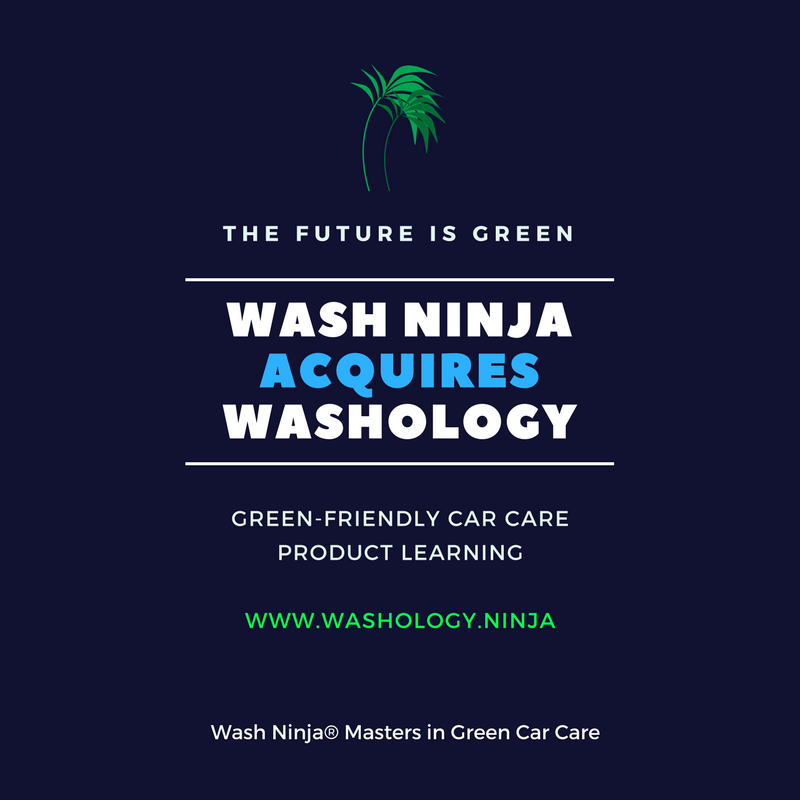 JACKSONVILLE, Fla. – June 13, 2017 – PRLog — Wash Ninja®, a registered trademark of Wash Ninja, Inc., is rolling out a green friendly car care product line and purchased the Washology dot Ninja domain as the future online eco car care product learning center.
The company is bringing a waterless car wash and an eco-wash product that is relatively new in the automotive industry.  "Ology" is defined as a subject of study; a branch of knowledge.  Wash Ninja® plans to market and utilize Washology to educate and increase knowledge to the public.  By doing so, the impact of educating consumers on how green-friendly products work can benefit consumers and the environment alike by reducing the amount of water usage tremendously and strain on the planet.
The eco-friendly car care method and process has been tested before and throughout the company launch last year.  Wash Ninja® operates a premium mobile green-friendly auto detailing service in Jacksonville, FL (Masters in Mobile Green Car Shine) that has over 50,000 social media fans and produced the company over 50 all 5 star reviews for their vehicle detailing service since the company launched just 16 months ago.  The organization saves an estimated 70,000 gallons of water per year compared to a traditional hose method.  The company acquired the 'Greenfriend.ly' domain last year to add their dedication and mission to serve the eco world that has 12,000 Twitter followers.
The addition of the product line serves the green mission of Wash Ninja®. The company recently released a refined logo and slogan (Masters in Green Car Care) for the upcoming green-friendly car care product line. Washology Ninja is the bridge between the new product line and green-friendly automotive car care learning.  The company will provide articles and videos with plans to release product videos soon.
Wash Ninja® donates to the planet with every purchase and considers the environment in every aspect of their operations. The mission of Wash Ninja® is to reduce the strain on the environment by providing products and services that over deliver.  Wash Ninja® emphasizes a commitment to Reuse, Reduce, and Recycle as part of their eco-friendly commitment.
The Washology dot Ninja domain (www.washology.ninja) now redirects to the official Wash Ninja® company website. Visit the company website at https://www.wash.ninja to learn more.
About Wash Ninja, Inc.
Wash Ninja® serves the planet and autos with green-friendly mobile auto detailing services, car care products, and eco apparel.