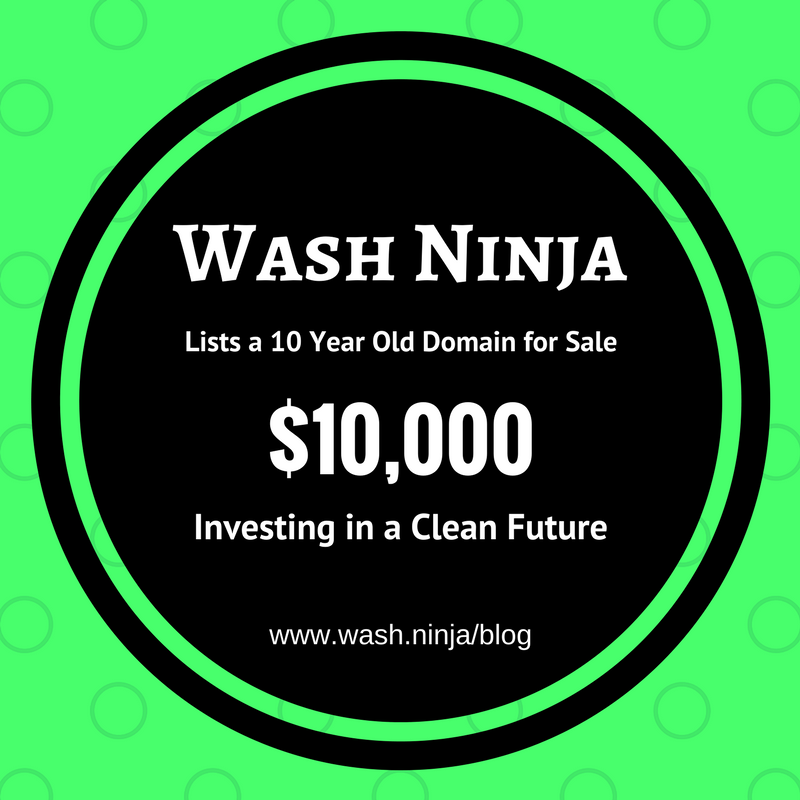 JACKSONVILLE, Fla. – Feb. 26, 2017 – PRLog — Wash Ninja, Inc., Masters in Mobile Green Car Shine, debuted their 'Green-Friendly' mobile detailing business one (1) year ago, providing 5 star reviewed 'Eco-Detailing & Auto Vehicle Car Care Protection' for residential and company fleet services. The company owns several Category 1 Top Level Domains (TLD) and is seeking to divest a premium .COM business domain to continue focus on its core green-friendly mission to create a more sustainable future.
iBuildBiz Dot  COM business domain has been released on the Wash Ninja® company website for $10,000 and comes with over 4,300 Twitter followers.  The organization will also make $500 contribution to the environment with the purchase.
With domain age being a factor in ranking in search engines, entrepreneurs and business owners consider purchasing aged domains, and those particularly that have surpassed 10 years online.  The business domain is a few months from crossing the 10 year mark.
Wash Ninja® is asking $1,000 dollars for every year the domain has been online, or $10,000. If the domain goes to auction, the price will increase to $11,500 to pay a $1,500 broker commission fee.  Interested parties can request more information by filling out the contact form on the Wash Ninja® website, or by calling toll free 844 WASH JAX.
The Florida based corporation is 100% committed to the planet.  The sale of the domain seeks to bring mutual benefit to the new owner and assists funding the future of Wash Ninja's green-friendly focus and business mission.
Visit the company website at www.wash.ninja for more information.
About Wash Ninja, Inc.
Wash Ninja, Inc. serves the planet and autos with 'Green Friendly' energy efficient hose free mobile auto detailing services, apparel, and accessories