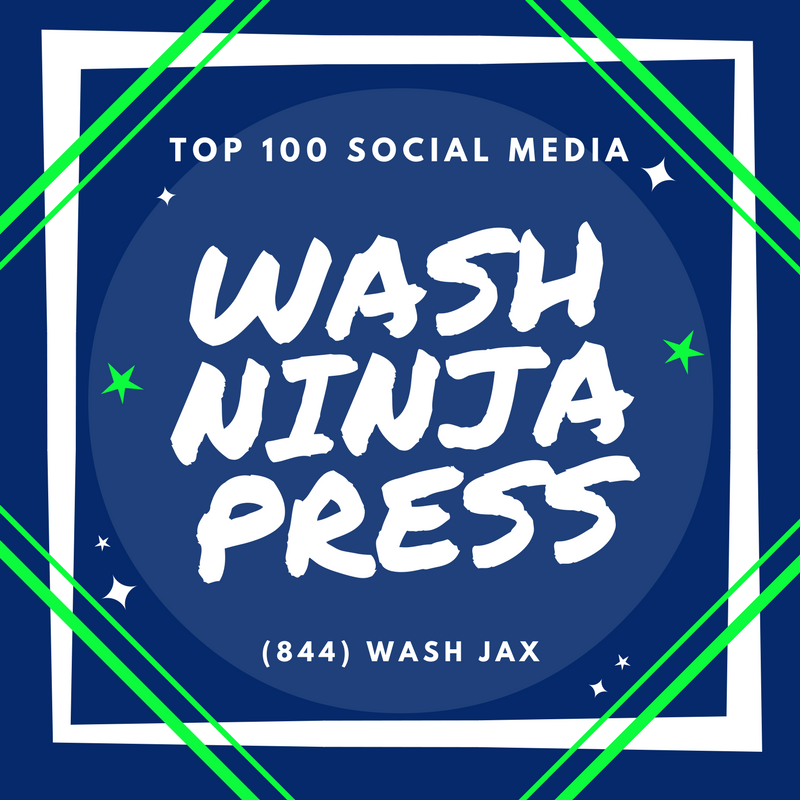 JACKSONVILLE, Fla. – Jan. 31, 2017 – PRLog — Wash Ninja, Inc., provider of hose free 'Green Friendly Mobile Automotive Detailing & Protection Services' makes the Top 20 accounts based on Twitter followers in Jacksonville, FL. The startup lives by their tag line as 'Master's in Mobile Green Car Shine' creating 'Green-Friendly' efficiencies in the way they do business.
The official Wash Ninja (@washninja) Twitter Account Ranked 17 based on followers in Jacksonville, FL has grown to over 21,000 followers. The company has three Twitter accounts that includes GreenFriend.ly (@greenfriend_ly) with over 12,000 followers and Car Wash Ninja (@carwashninja) with nearly 3,000 followers.
With over 35,000 total Twitter followers, not including other social media channels, the green friendly business startup shows the impact of supporting a clean environment and business. Wash Ninja also holds a 5 star rating review from current customers to date on Google, Facebook, and Yelp.
Wash Ninja donates to their 'Planet Partners' with every purchase to support a cleaner Jacksonville and Planet.  Doing more together with the local community provides a greater good for the environment and everyone.
Saving and estimated 70,000 plus gallons of water per year, a 'Green Friendly Partnership' with Wash Ninja benefits the community including schools, universities, police, fire stations, and more. The company will continue to give back to its Planet Partners with every service purchased, and also to each organization it partners with in the community.
The organization seeks to expand awareness and emphasizes a commitment to Reuse, Reduce, and Recycle as part of their 'Eco-Friendly' commitment.
Visit the company website at www.wash.ninja for more information.
About Wash Ninja, Inc.
Wash Ninja, Inc. serves the planet and autos with 'Green Friendly' energy efficient hose free mobile auto detailing services, apparel, and accessories.