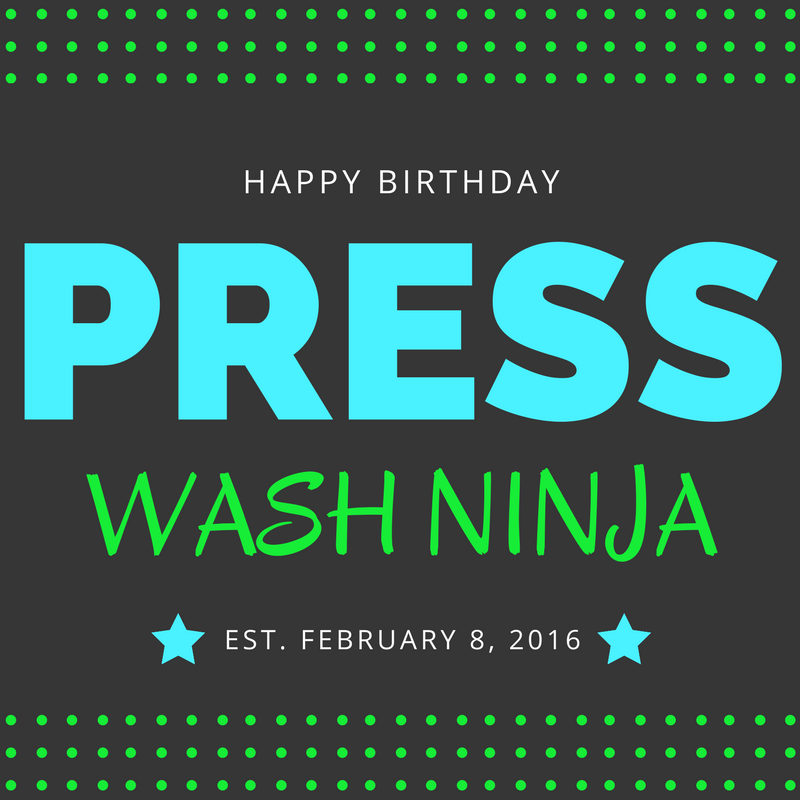 JACKSONVILLE, Fla. – Feb. 8, 2017 – PRLog — Wash Ninja, Inc., Masters in Mobile Green Car Shine, debuted their 'Green-Friendly' mobile auto detailing business one (1) year ago, providing 'Eco-Detailing & Auto Vehicle Car Care Protection' for residential and company fleet services. Today, the company celebrates their 1st birthday as an exclusive 5 star reviewed green friendly business headquartered in Jacksonville, FL.
In celebration, the company kicks off year two with a 'Free Premium' upgrade and a 'Eco Sustainable T-Shirt' for any purchase made in the month of February.  The ultra-soft Wash Ninja eco t-shirt is made from 50% recycled bottles and 50% organic cotton.  They can be viewed on the "Shop" page of the company website.
The organization is 100% committed to the planet.  Wash Ninja takes into consideration all aspects of water consumption, energy efficiency, and powering equipment with little strain on the environment.  The company operates with unique energy efficient vehicles without water tanks, large trucks, or trailers.  The product selection includes over 40 high premium detailing products offering maximum vehicle protection, satisfaction, and customer value.
The company gives has been giving back to the planet since it opened operations with every customer purchase.  Wash Ninja works with non-profit organizations through their 'Giving Back Campaign' to their 'Planet Partners,' which is provided on the Wash Ninja company website. These efforts support the Jacksonville, FL local community, and benefits the global efforts for clean water, healthy ocean and coastlines, and waste clean-up.
In 2016, Wash Ninja served over 18,000 website page views and received all 5 star rated reviews for their services. They have grown their social media fan base to over 47,500 followers and released an Eco Apparel line with purchases available online. Their auto detailing services were also added to be made in the new online store on the Wash Ninja website.  A customer service hotline was added to handle all customer inquiries and questions at 844 WASH JAX.
In 2017, Wash Ninja is a Top 100 Twitter account ranked 17 in Jacksonville, FL based on followers and saves an estimated 70,000 gallons of water per year.  In year two, the organization seeks to expand services, green friendly awareness, and a continued emphasize on commitment to Reuse, Reduce, and Recycle as part of their 'Eco-Friendly' mission.
Visit the company website at www.wash.ninja for more information.
About Wash Ninja, Inc.
Wash Ninja, Inc. serves the planet and autos with 'Green Friendly' energy efficient hose free mobile auto detailing services, apparel, and accessories